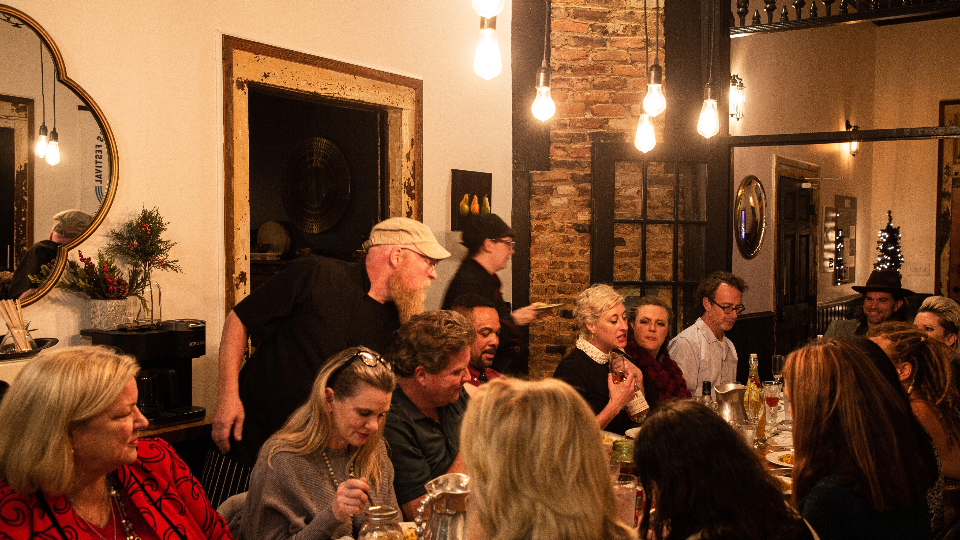 6th Annual Sound Wall Christmas Supper Club
6th Annual Sound Wall Christmas Supper Club with Chef Chris Wilton
The Sound Wall Christmas Supper Club is a reservation-only Supper Club featuring Chef Chris Wilton's fan favorite Beef Wellington with an exquisite 4 course chef's menu.
Fourteen Guests at our Chef's Table are seated around a large table in the open kitchen, where they can watch and interact with the Chef as dishes are being created—an ideal spot for epicures! The ever-changing menu is crafted to highlight seasonality and the chefs' culinary creativity. Expect next-level, delicious food. This is a bring your own beverage event.
Tickets: $75
Sunday December 10, 2023
non-refundable
Doors 6:30pm, Supper 7pm
* Bring your own beverage event
FULL BEEF WELLINGTON MENU TBA!