3rd Annual


Garden Party

—
Benefitting The Sound Wall Music Initiative!
Enjoy an evening of music, food, & creativity.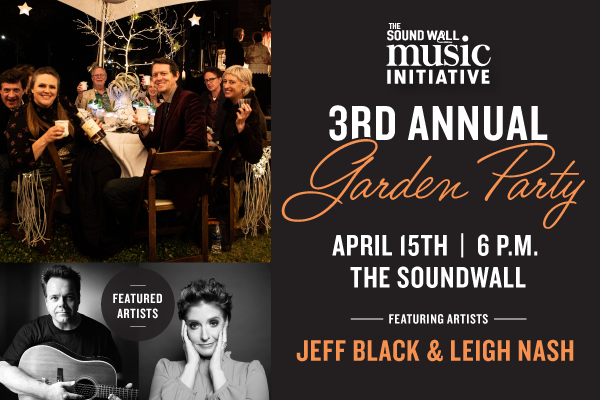 Don your most festive,
floral attire —
Join ninety-nine old and new friends at the
Sound Wall's Garden Party!
Location
605 Ave B
Opelika, AL 36801

Date & Time
Saturday, April 15, 2023
Doors: 6:00pm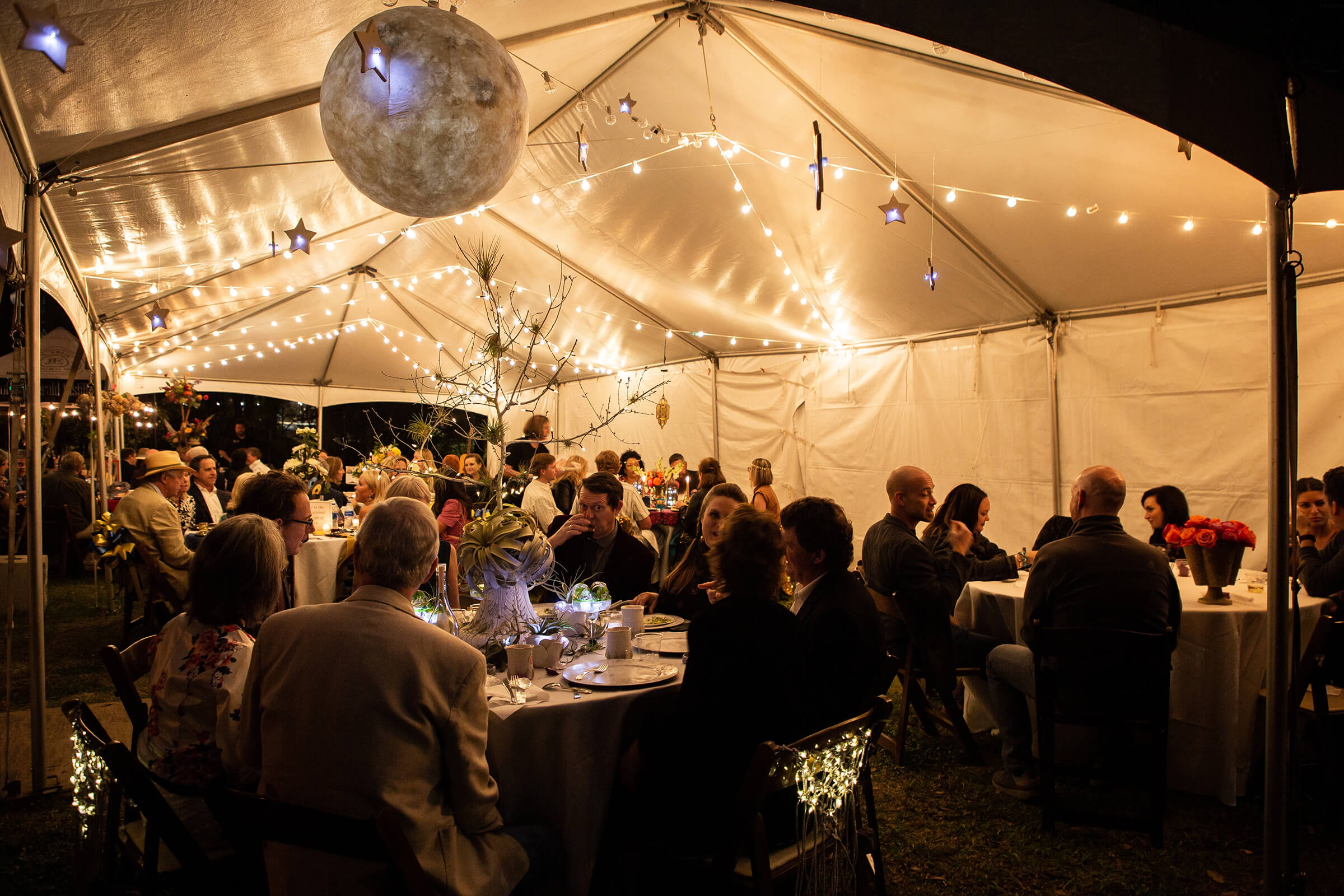 April 15th —
You'll enjoy an evening of music, food, and creativity to benefit The Sound Wall Music Initiative (SWMI), a 501(c)(3) organization dedicated to supporting music education and artist development in the Auburn/Opelika area.
Hosted in the backyard of a historic Victorian home in downtown Opelika, lovingly renovated by proprietors Rob and Jen Slocumb (AKA the duo Martha's Trouble) the event features a cocktail reception curated by John Emerald Distillery, dinner orchestrated by Chef Bill Swank, live music by Jeff Black & Leigh Nash, a silent auction and—back by popular demand–a tablescape design competition judged by the musical artists!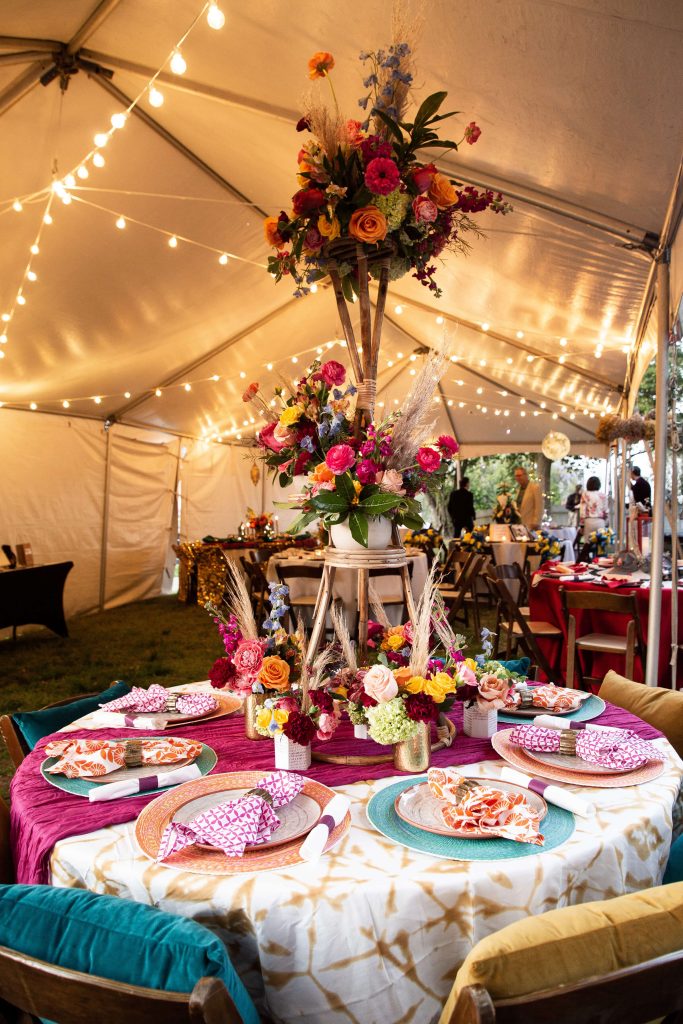 Featuring Artists —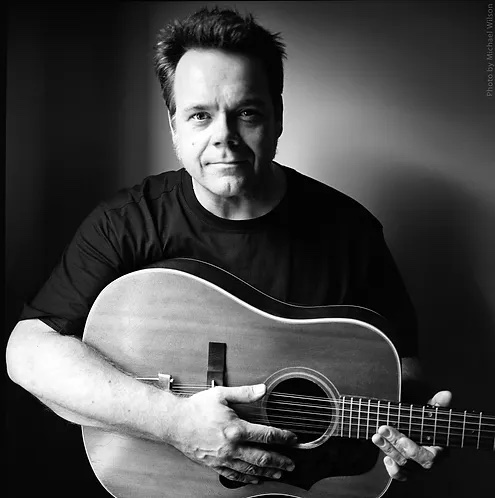 Jeff Black
Boston's WUMB listeners voted Jeff Black as one of the top 100 most important Folk artists of the last 25 years.
Black's songs have earned GRAMMY recognition, radio chart-topping stats and numerous BMI awards. Although flying below the radar as a performer himself, he has been recognized by NPR as a musical pioneer in the digital age. His flagship podcast "Black Tuesdays" circa 2005-2007 are classic imprints on the format and his catalogue of critically acclaimed albums continues to grow.
Composing music for film and television, his credits include numerous indie-film soundtracks and a repertoire of songs cut by artists as diverse as Alison Krauss & Union Station, Waylon Jennings, BlackHawk, Dierks Bentley, Jon Randall, John Oates, Jerry Douglas and Sam Bush. Black has forged a reputation as a true folk troubadour entertaining audiences globally for over three decades. A master songwriter and performer in the tradition of the great storytellers, his passionate, soul driven live performances of songs from his vast catalog are not to be missed.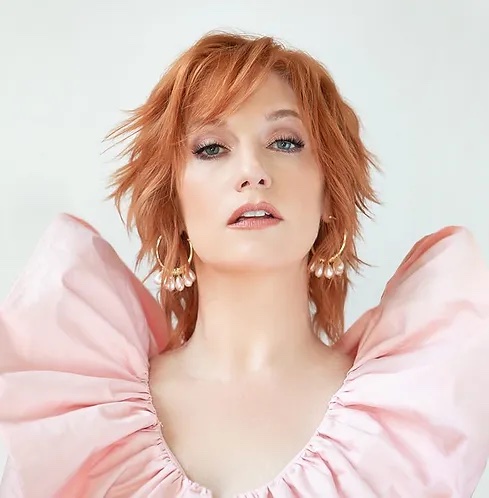 Leigh Nash
"The world knows Leigh Nash best as the delightful pixie-esque voice atop massive global hits such as "Kiss Me" and "There She Goes" with Sixpence None The Richer, but she's worked tirelessly to define her perspective though her songwriting output, showcased on her latest project, "TheTide,Vol.1," a six-song collection of duets recorded with people Leigh considers personal superheroes.
"What I've found to be true with my songwriting is that I seem to serve a story or song better when it's something that just happened naturally with me, like an encounter or conversation, "she says. "I tried it back with Sixpence, but I'm just now starting to feel a little bit more at home in those songwriter shoes.
"Combine those choices of subject matter—honesty with partners in times of strife, recognizing others' perspectives in periods of trouble, identifying blessings in the everyday—with duet partners featuring voices both iconic and close to home, and The Tide reveals an artist at the peak of her powers.
— SILENT AUCTION —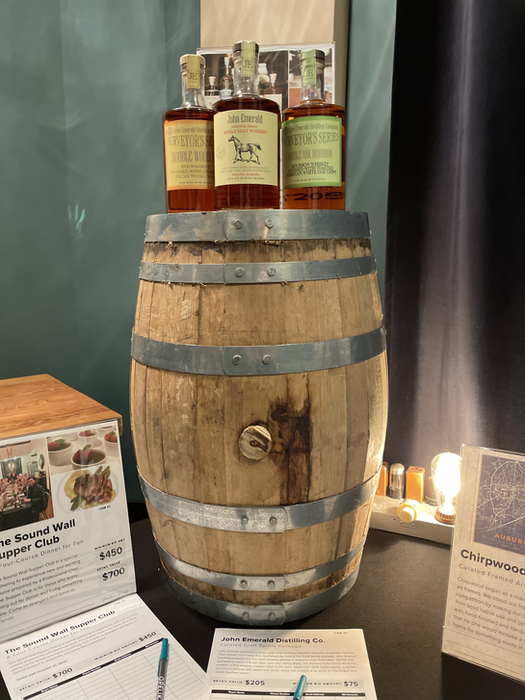 includes
A Silent Auction
A Cocktail Reception hosted by John Emerald Distillery
Opelika Songwriters Festival Barrel Selection by John Emerald Distillery
Dinner by Chef Bill Swank
Music by Jeff Black & Leigh Nash (Opelika Songwriters Festival artists)
Preview of OSF 2024 Headliner Announcements
Schedule
11am Tablescape set up begins
5:30pm VIP Ticket Holder Artist Meet-n-Greet
6pm Cocktail Reception with John Emerald Distillery; OSF Barrel Selection; Silent Auction Opens
7pm Dinner by Chef Bill Swank
8pm OSF '24 Headliner Announcement, Concert by Jeff Black
8:45pm Tablescape winner announced; silent auction closes
9pm Concert by Leigh Nash
Tickets —
Guests have the option of buying a single ticket or a roundtable VIP package that allows a group of eight to design and create a unique tablescape.
The musicians will judge the entries based on creativity and execution, and a prize will be awarded to the winning team. Ticket purchases are tax-deductible, as they fuel SWMI projects such as the annual Opelika Songwriter's Festival (OSF), grants to school music programs, educational workshops, and more.
Individual
(1) seat at round table
Dinner by Chef Bill Swank
Silent Auction
Cocktail Reception & Barel Selection with John Emerald Distillery
Concert with Leigh Nash (Six Pence None The Richer) & Jeff Black
Couples
(2) seats at round table
Dinner by Chef Bill Swank
Silent Auction
Cocktail Reception & Barel Selection with John Emerald Distillery
Concert with Leigh Nash (Six Pence None The Richer) & Jeff Black
VIP
Entry in table scape contest
Name and design your table
(8) seats at your own reserved table
(2) invites to the pre-event artist meet n greet
Dinner by Chef Bill Swank
Silent Auction
Cocktail Reception & Barel Selection with John Emerald Distillery
Concert with Leigh Nash (Six Pence None The Richer) & Jeff Black