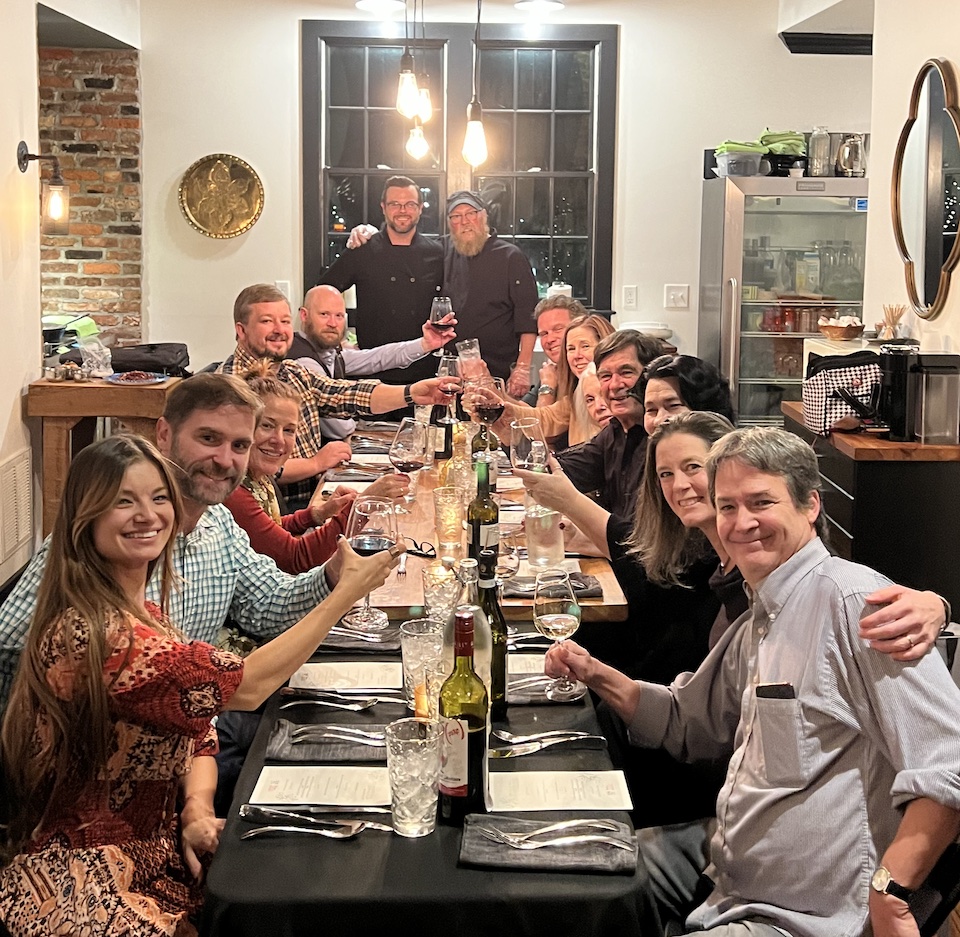 The Sound Wall Supper Club
The Sound Wall Supper Club is a reservation-only Supper Club featuring an exquisite 4 course chef's menu by Chef Chris Wilton.
Twelve – Fourteen Guests at our Chef's Table are seated around a large table in the open kitchen, where they can watch and interact with the Chef as dishes are being created—an ideal spot for epicures! The ever-changing menu is crafted to highlight seasonality and the chefs' culinary creativity. Expect next-level, delicious food. This is a bring your own beverage event.
"Come as strangers, leave as friends!"
Ticket Information:
Tickets $65
non-refundable
Bring your own beverage!
Event Schedule:
7pm – 7:30pm – Cocktail Reception
7:30pm – Dinner with Chef Chris Wilton
MENU MIDDLE EASTERN DINNER
Appetizer – Lamb Kafta w/Yogurt Dressing and Lemon
Salad – Peaches, Tomatoes, Burrata and prosciutto w/White Balsamic dressing and basil
Dinner – Grilled Chicken Shawarma w/Tzatziki and Tahini sauce, Fresh pita bread, Harissa potatoes and Greek Roasted Vegetables (zucchini, color bell, eggplant, red onion and fennel)
Dessert – khak – Pistachio honey cookies OR saffron cardamom fritters with honey syrup and lemon zest